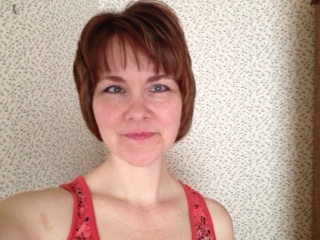 Margo Burgmeier, LMT received her Massage Therapy training at the Onondaga School of Therapeutic Massage in Syracuse, NY, and was salutatorian of her class. She holds a current New York State license in Massage Therapy and is a member of Associated Bodywork & Massage Professionals.
Committed to providing the best possible care for all clients, Margo offers a welcoming, tranquil environment where all clients can derive the greatest benefit from the bodywork they receive.
Margo focuses on creating individualized treatment sessions to address each client's unique needs. She specializes in prenatal massage as well as massage for stress reduction and pain relief.
Additional Professional Training:
Anatomy

Prenatal and Postnatal Massage

Orthopedic Assessment and Treatment Techniques

Deep Tissue Techniques

Scar Tissue Release

Hot Stone Massage

Advanced Chair Massage
Margo has a special interest in working with expectant mothers, and with caregivers for individuals living with special needs. Her empathy and focused work in a quiet healing space provide the caregiver the opportunity to regroup, address his or her own needs, restore their sense of balance and recharge their batteries.
She is drawn to massage therapy by its qualities of enhancing the body's natural healing abilities, and improving health in a way that is in harmony and balance with nature. Her own experiences as a recipient of skilled, effective bodywork inspired her to want to make a positive difference in the lives of others through therapeutic touch.
Margo brings to her work a lifelong dedication to conscientious practices and holistic philosophies, as well as a true passion for health and the healing arts.